AAITE kicked off with their first Edu-Talk of 2023 with another great topic of discussion: Wearing Multiple Hats?



Perhaps you've seen the job announcements before:
Liaison/Interpreter, Secretary/Translator, Translator/Interpreter, but a few examples of the types of job titles many language professionals encounter in the area of education, not forgetting, of course, the impromptu interpreting requests for any other bilingual staff member.
Dr. Holly Silvestri, led the conversation by highlighting that dual roles in interpreting is a "unique American problem since many interpreters in other countries may not be multicultural or have the bilingual pay established as part of their job components, but in the field of community interpreting", she explains, "dual roles positions are nothing new".
To demonstrate direct examples of what these roles may look like and the different types of functions each may have, Mujahed Hasan, family liaison with the Cajon Valley Union School District in San Diego County and Manar Kodaman with Dearborn Public Schools in Michigan, shared examples of the types of responsibilities their positions require in addition to providing language services. As you can likely guess, everything but the kitchen sink, seemed to be a part of these job responsibilities.
The group then transitioned into breakout rooms to further continue the conversation. Once reconvened, the groups shared some of the highlights of their discussions. Veronica Adams Navarro, for example, shared some of the challenges participants from her group discussed. These included:
Advocating for ourselves

Establishing appropriate prices (for freelancers) because many school districts expect "fast delivery for a low cost"

Not given enough credit for knowledge or background 

Expectation to wear multiple hats in addition to interpreter and translator for the same pay under a 7-8 hour working day

Lack of training from the school district

Lack of support from supervisors

Constant request to do other things above and beyond

Among others
Many of the challenges listed may sound familiar or perhaps directly apply to your experience wearing multiple hats in your school district. The truth is there is yet much work to be done to help shape or even change the narrative about the role of the interpreter or translator.  Joining conversations such as this one is an excellent way to learn not just about the challenges others are facing regarding our roles in schools but also, learn about the different strategies and approaches many of our colleagues have implemented to help support the role and the work. Not to mention, having these conversations is a healthy way of acknowledging the unique difficulties we face when wearing multiple hats in support of the multilingual families we serve. 
This month's Edu-Talk was concluded with the big news! AAITE's first annual conference is happening this year in May. Mark your calendars for AAITE's Edu-Con taking place in Colorado, May 5 & 6, 2023 and stay tuned for more information to be rolling out in the coming weeks!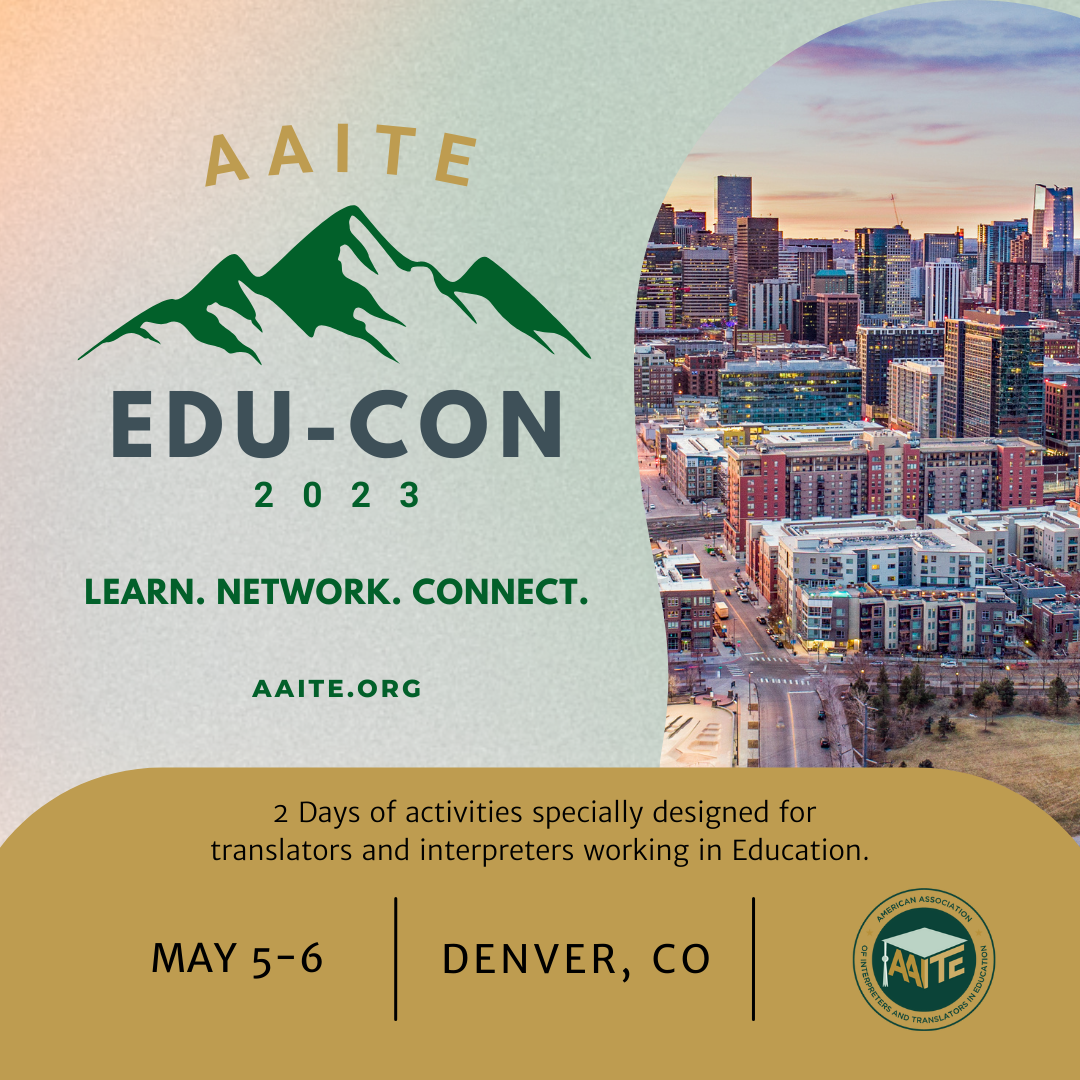 Remember to subscribe to the listserv via your AAITE's profiles so you don't miss out on any important updates and reminders. You can also find the fully recorded conversation of this month's Edu-Talk under the EVENTS category of the AAITE website.
Join us next month for our Edu-Workshop on March 18, 2023!
See you soon!
---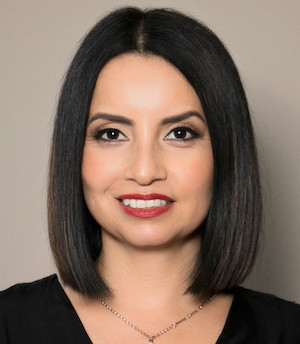 Mireya Pérez is a certified medical interpreter and an AAITE member. She is the creator and host of the Brand the Interpreter Podcast, a platform specifically tailored to sharing the stories of language professionals from around the world.  She holds a Master's of Science in Communications from Purdue University and is a licensed trainer of The Community Interpreter® Program.
Share this post: