Simultaneous or Consecutive for IEPs?
By Mireya Pérez
AAITE concluded their EduTalks for 2022 with a very hot topic for interpreters in education: Simultaneous or Consecutive for IEPs?
As was to be expected, this conversation brought in many different perspectives and experiences which made for a rich and diverse discussion. The conversation opened up by having Mary Hernandez, an independent freelance community interpreter, who covers IEP meetings for schools, give a rundown of how she handles an IEP interpreting encounter. She shared her practices and how she approaches the IEP meeting. 
The floor was then given to understanding its participants. Members were polled on their current practice with modes of interpreting in IEPs and the results led the way to break-out discussions for a more in-depth conversation..
A total of 6 groups shared takeaways from their discussions, here we'll share a few of them:
It's important to establish "rules of engagement' for working with the interpreter

Equipment is a great resource for simultaneous interpreting

There is value in both modalities

Having the skill in both simultaneous and consecutive is a must

Consecutive mode is ideal when there is no skill in simultaneous or are new to the field

Mode switching is a possibility in IEP interpreting encounters

COVID changed things

The mode of interpreting should be what is best suited for stakeholders
While this topic of conversation merits further discussions and more research to be conducted, it definitely helped to shed some light on what is currently being offered out in the field and the diverse experiences currently taking place in educational settings. 
This is why it is so important for us at the AAITE to provide a platform where interpreters have the opportunity to share, connect, learn, and feel heard. We're all a part of a specialization seeking to be heard and the more united we are in our discussions, the louder our message gets. 
While, there was no consensus as to whether consecutive or simultaneous is the best mode of interpreting in IEPs, we can conclude that interpreters in educational settings are out there doing their very best to support all involved and no matter the mode of interpreting, the ultimate goal, as Alex shared, is providing equitable language access to families of languages other than English. 
Happy start to your year from all of us here at AAITE and we hope to see you at our next Edu-Talk for rich discussions to take place throughout 2023. 
 In the meantime, what has your personal experience been like? Do you prefer simultaneous or consecutive for these types of meetings? Why? What has worked well for you in the past? Let us know in the comments!
---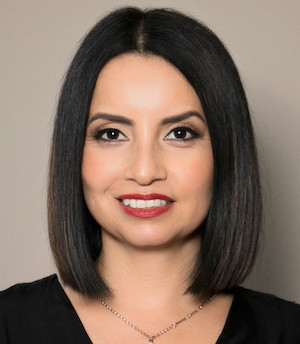 Mireya Pérez is a certified medical interpreter and an AAITE member. She is the creator and host of the Brand the Interpreter Podcast, a platform specifically tailored to sharing the stories of language professionals from around the world.  She holds a Master's of Science in Communications from Purdue University and is a licensed trainer of The Community Interpreter® Program.
Share this post: